WWE Wants to Celebrate Classrooms in the Tri-State Area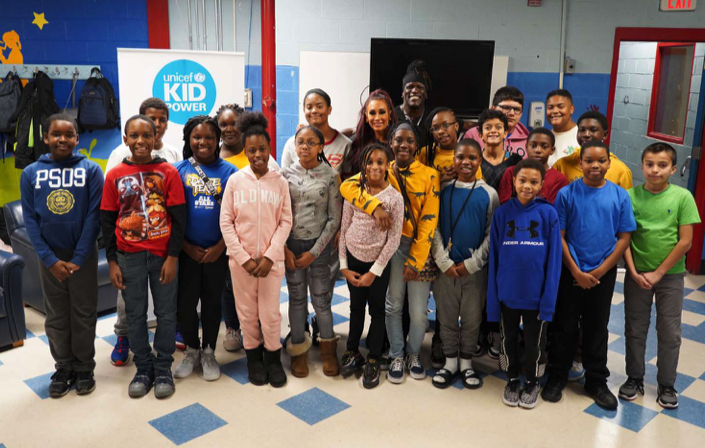 Have you heard the news? WWE is partnering with UNICEF Kid Power to bring empowering experiences to kids across the U.S. This is great news for teachers everywhere.

But, if you're a teacher in the Tri-State area, this is really great news.

The Road to WrestleMania 35
This April, WrestleMania 35 is coming to MetLife Stadium. During the weeklong celebration, WWE wants to celebrate and reward some awesome students in the Tri-State area who are getting active to save lives with UNICEF Kid Power. So, if you're a teacher in the Tri-State area, your participation in UNICEF Kid Power could mean more than saving lives.

Last week we launched Kid Power Ups featuring WWE Superstars as part of our rich library of free brain breaks that save lives! Students are LOVING the extra validation of doing Kid Power Ups led by WWE Superstars they know and love.
If you're a Tri-State area teacher, making these WWE Kid Power Ups a daily part of your classroom could mean winning big!

The Most Lifesaving Classroom in the Tri-State
We're looking for the Tri-State area's Most Lifesaving Classroom. This is the classroom that completes the most Kid Power Ups, including completing at least two led by WWE Superstars. If this is your classroom, you could win a visit from WWE Superstars.
If you're a registered UNICEF Kid Power educator in the Tri-State area and complete Kid Power Ups between February 1 and March 14, you'll be automatically entered to win some amazing prizes. See official rules and prize details here.
If you're not already signed up for this free school program that connects SEL skills and a life-changing experience to real-world impact, join the UNICEF Kid Power team now!